How Resolute Managed the Fumble Recovery of an Attempt to Purchase the Minnesota Vikings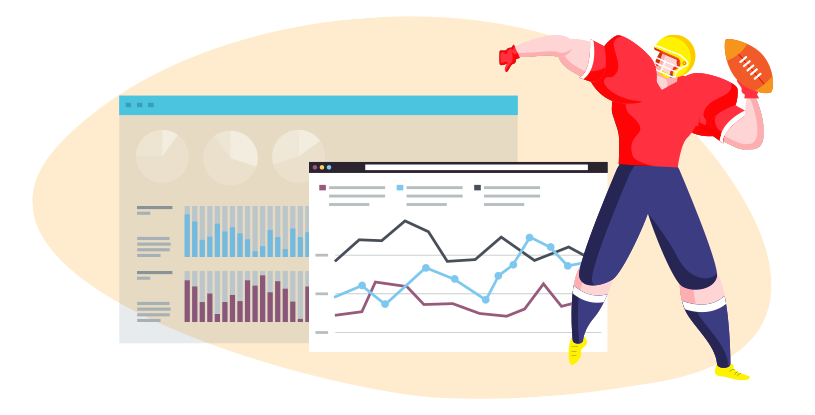 FOWLER THROWS A HAIL MARY
It seemed like a perfect fit for the National Football League – the first black owner of an NFL franchise. The year was 2005, and Arizona business entrepreneur Reginald "Reggie" Fowler had just signed an agreement to become principal owner of the Minnesota Vikings. As with any purchase of this scale, Fowler's financial position was scrutinized, and the picture painted by the facts was anything but what was represented.
The Hail Mary attempt Fowler was making to acquire the franchise would not make it to the end zone.
His company, Spiral Inc., and related sub-entities had been sued more than three dozen times during the previous 15 years, the Minneapolis Star Tribune reported. At time of the sale, Fowler declared he owned assets of more than $400MM – a number that the newspaper was unable to verify. There was also the issue that Fowler had claimed he had been an NFL player and had participated in the Little League World Series – claims that were swiftly debunked. The intense scrutiny ultimately forced Fowler to pursue a marginal ownership interest instead.
Difficulties continued to follow. The cash he'd spent to purchase the fractional ownership in the Vikings deal left him in a financial bind. In 2006, Fowler refinanced the Spiral Inc. portfolio of companies, leading to approximately $65MM in debt obligation and extracted approximately $14.5MM of equity from the companies to buy said interest for cash. The weight of this debt coincided with the 2008 economic recession, a hurdle the company was unable to overcome.
Deteriorating assets and financial decline led to the appointment of Resolute as receiver in the spring of 2013. Fowler admitted he was in default. He had fumbled the opportunity – the NFL dream was over.
RESOLUTE IS THE RECEIVER – FOR RESOLVING AND SECURING ASSETS
One of the greatest challenges Resolute faced in this receivership was the sheer magnitude and size of the conglomerate that comprised the receivership estate. "This case was one of our biggest engagements by far, and one of the largest in the state of Arizona as well," says John Mitchell, a founding Principal who served as Receiver for Resolute.
Spiral Inc. had more than 100 affiliate sub-entities, with businesses in Arizona, Colorado, Texas, Georgia, and Ohio. The entities spanned wide a variety of industries: multiple ice rinks throughout the greater Phoenix Area; a foam food tray manufacturing and distribution operation in Denver; and an entity under contract with the U.S. Navy with two aircraft flight simulators, to name just a few.
Success of the engagement with Spiral Inc. was driven by the ability of the Resolute team to manage complex and different entities under one very large umbrella. An important aspect of filing interim reports with the court became accurately charting and explaining the various elements of the parent company in a clear and concise way. Mr. Mitchell describes the process of managing each individual company as its own project. "The complexity was daunting," says Mr. Mitchell. "Each company had its own unique issues, from payroll to litigation."
Decentralizing corporate functions, like facility maintenance, phone and internet services, and cloud computing enabled the sale and transfer of properties and business operations to new ownership without any service interruption or adverse effect on the remaining properties and operations.
The Resolute team also became aware of numerous pending litigation matters involving Spiral Inc., with lawsuits seeking total judgements of more than $30MM. Working closely with counsel, Resolute defended litigation of assets for the receivership estate with steadfast handling of approximately 10 third-party litigations throughout the U.S. and Europe.
It quickly became clear to the Resolute Solutions Team that liquidation was key to resolving the debt obligations. In all, eight properties were foreclosed upon, while another 18 parcels of real property in three states needed to be resolved.
Part of the resolution involved property taxes – over 75% of the properties managed were delinquent on their property taxes. "When cash flow is tight, you pay the squeaky wheel first," says Mr. Mitchell. For Spiral Inc., Uncle Sam was clearly the lower priority. There was nearly $6MM in arrear and prorated property taxes that needed to be paid in escrow alone.
Resolute conducted the successful sale of all marketable assets for the receivership estate, with $20MM in gross profit, with an additional $22MM recovered by Secured Lenders through foreclosure.
CONTEMPT OF COURT FOR "ILLEGAL PROCEDURE"
During every receivership Resolute undertakes, Mr. Mitchell always communicates a single message: "Work with me. It's better than being adversarial. It's easier and less expensive."
Naturally, not every business operator is receptive to cooperation or adhering to the court order, to which Mr. Mitchell has a final warning: "I'll catch you every time."
Mr. Mitchell credits Resolute Senior Managing Director Nicole Manos as a key reason why financial discrepancies with Spiral Inc. were uncovered. "Nicole has a forensic knack," says Mr. Mitchell. "She's adept at uncovering prior deeds that aren't on the up-and-up, which can be a very subtle thing."
Sure enough, as Ms. Manos dug into the books, the irregularities emerged. Accounts Receivable funds belonging to a sub-entity had found their way into Fowler's personal banking accounts. Multiple aircraft that were assets of the receivership estate had been sold at a significant loss with funds wired directly to Fowler. A payment for cattle was similarly directed to a personal Fowler account.
Ultimately, Fowler was personally held in civil contempt by the Court. The Resolute team was able to determine feasible methods of repayment, and the matter was resolved in open court through cash payments and assignment of economic membership interests in several companies unrelated to the receivership estate.
At the conclusion of the engagement, approximately 64% of debt, over $43MM, was recovered for lender distributions, judgement payments, and retirement of debt.
THE GAME-ENDING FUMBLE
Fowler's football aspirations from before the collapse of Spiral Inc. never left him. Unable to stay away from the game, he became the original investor in the Alliance of American Football (AAF), a spring football league with aspirations of complementing the fall NFL season and becoming a powerhouse of American sports.
The AAF began its inaugural season in February 2019, fielding an eight-team league. With well-known management including the likes of former NFL general manager Bill Polian and former Pittsburgh Steelers safety Troy Polamalu, the AAF leadership group believed it was poised for success.
Then it all came crashing down. Fowler abruptly pulled his pledged investment a week after the season began. The AAF scrambled to locate a new investor, who shut down operations with two weeks remaining in the regular season. Team members learned they were out of jobs from social media and news articles; their hotel rooms were cancelled. The AAF filed for Chapter 7 Bankruptcy and was swiftly liquidated. Fowler's sudden departure destabilized the fragile new football league beyond repair. Why had he left?
Sports Illustrated reported that in late 2018, Fowler's domestic and foreign accounts had become frozen – which can often be a sign of legal woes to come. And the woes certainly arrived. In April 2019, Fowler was arrested on allegations of bank fraud, illegal money transfer and conspiracy. The U.S. Government claims he provided shadow banking services to numerous cryptocurrency exchanges with hundreds of millions of dollars.
Some have speculated that Fowler was using funds from the cryptocurrency exchanges to fund the AAF. If the truth can be uncovered, it will have to wait for court. Fowler is scheduled to go on trial for these allegations on February 14, 2022.