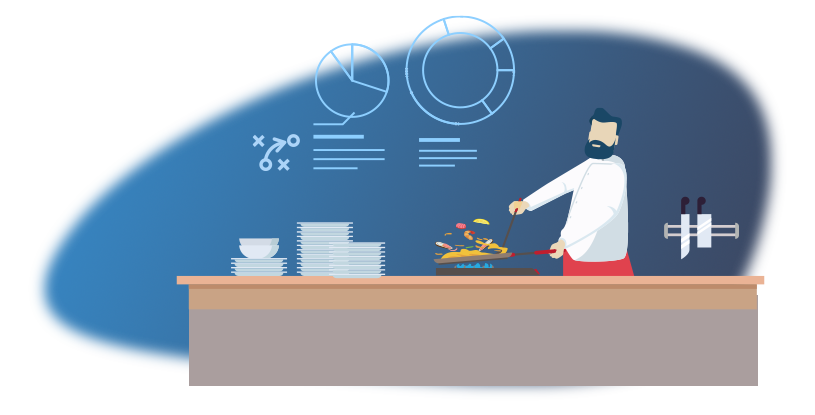 Putting out Fires in the Kitchen!
It's a fragile industry defined by low profit margins and tight cash flow. Rely on our distressed business experience in the food service industry.
The Spectrum of our Food Service Engagements:
Resolute Specialization
Serving up sound advice and services to struggling restaurants
Assisting in operational and financial shortcomings.
We defuse contentious situations through restructuring of assets, operations, funding, and more

Careful analyzation and assessment of past, current, and projected business finances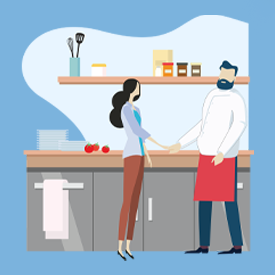 Putting Our Expertise to Action:
Financial Advisor for 11-Unit Franchisee

Engaged as Financial Advisor for a Franchisee of an 11-unit scratch kitchen/bar in Southern California. Developed detailed cash flow model and forecasting tool to understand unit profitability and performance. Guided owner for sale of stores back to Franchisor.
Court Appointed Engagements
Resolute Specialization
Extensive business acumen and fiduciary know-how in the food service industry
Stabilization, rehabilitation, or wind-down of existing operations; as well as Secured and Unsecured Creditors Committee, Financial Advisor to Debtors, and Trustee responsibilities.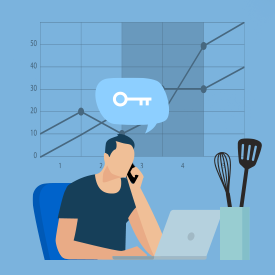 Proven Experience in the Restaurant Industry:
0

+

Restaurant Employees Managed
0

MM+

Annual Revenue of Restaurants Assisted
0

+

Restaurant Locations Managed
0
Trusted Source for Restaurant-Related Business Management Needs